400 mesh gypsum grinding roller mill is loved by customers
In the development of the powder industry, grinding mill equipment is indispensable, so which one is better to process 400 mesh

gypsum grinding roller mill

, which gypsum grinding roller mills not only save energy and reduce consumption, but also have reasonable prices. During the visit, Clirik's gypsum grinding roller mill has large production capacity, high fineness, low energy consumption, low noise, and a very reasonable price, so it has been praised and loved by customers. Gypsum is a widely used industrial material and building material, and gypsum powder is also widely used. The application value is high. The efficient and environmentally friendly milling machine can improve the quality and output of gypsum powder and bring considerable profit value to customers.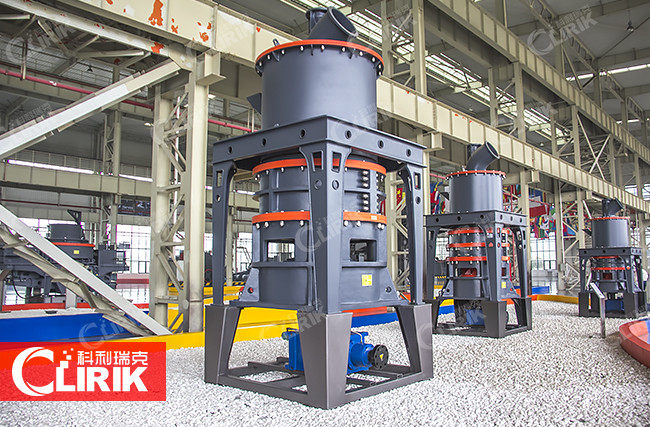 For processing gypsum powder, choose

Shanghai Clirik
Shanghai Clirik has rich manufacturing experience in milling equipment and owns a group of excellent teams. Under our full consideration, we can provide customers with tailor-made services, which can improve customers' investment while reducing investment costs. Production efficiency, reduce energy consumption, and provide a reasonable grinding production line for different powder processing enterprises. Therefore, it has been loved and supported by customers such as gypsum powder, calcite powder, limestone powder, calcium carbonate powder, and marble powder. At present, Clirik's mills are well-known both at home and abroad. They have been applied and promoted in many industrial sectors, and they have become the manufacturer and supplier of the first choice of milling equipment for energy saving.
Clirik

gypsum grinding roller mill

loved
Now customers have a particularly large demand for powder. After some customers have been selected in the market, they believe that Shanghai Clirik's
gypsum grinding roller mill
is the preferred milling equipment. The
micro powder grinding mill
is highly efficient, with high consumables utilization rate, high safety and reliability, clean, and environmental protection. It has attracted many new and old customers. In order to learn more about the product details, Clirik welcomes new and old customers to visit and inspect. We will provide a gypsum powder micro powder grinding mill selection configuration scheme in accordance with customer needs, to meet customer investment needs from all aspects, and provide customers with valuable products and services.