Learn about the vertical mill production line equipment of talc grinding mill manufacturers
Recently, we have received more customers for grinding talc, and there are many choices for grinding talc grinding equipment, but most customers prefer vertical grinding mill production line equipment. The equipment has good performance, high output and low energy consumption, which is in line with customers' requirements. Production demand. Let's understand together.
Vertical mill is Clirik's successful development of noise reduction, cost reduction and production enhancement equipment in accordance with market demand, which meets the production requirements of energy saving and emission reduction. Under the conditions of increasingly high environmental protection requirements, Clirik's vertical mill production line equipment It has become a mill equipment focusing on industries such as coal mines, industrial solid waste, thermal power plants, and cement plants. As a talc mill manufacturer, Clirik provides customers with professional selection of talc vertical mill equipment to help talc powder projects increase production and increase efficiency, creating benefits.
Clirik

talc grinding mill

manufacturer
Which manufacturer has good craftsmanship and rich experience in manufacturing mill equipment? Clirik provides a wide range of mill equipment for the non-metallic mineral industry, including Raymond mills, ultrafine mills, and vertical mills. According to the production requirements of different grinding fineness and capacity, detailed selection schemes can be obtained to help the project increase production and reduce costs, and create value.
The talc mill manufacturer Clirik has successfully provided professional options for many talc mine customers, and the scheme is reasonable in design, the mill is ideally recommended, the entire production line has high output and low consumption, energy saving and noise reduction, ideal quality, good powder product quality, and granule The shape is full, and the customers of talc mine are very satisfied. It is a mill equipment manufacturer with high recommendation rate.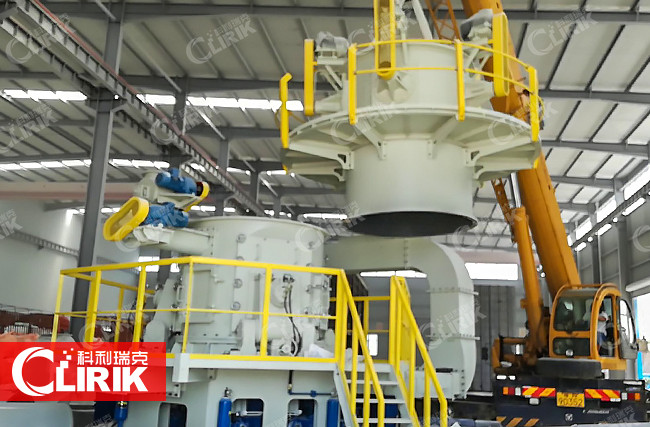 How to sell

talc vertical mill production line

equipment?
Let's first understand what is vertical mill equipment. Vertical mill is a professional equipment that helps increase the production capacity and reduce energy consumption of fine ore projects. It integrates crushing, grinding, classification and powder collection. It can be used in industries such as high-humidity materials, dry materials, easy-to-grind materials, and difficult-to-grind materials. It is a special equipment with strong adaptability, high grinding efficiency, low energy consumption, energy saving and noise reduction.
As an experienced and powerful manufacturer, Clirik provides customers with customized solutions. Each project needs different grinding fineness, capacity, and equipment installation environment, so it needs to match different production line solutions. Clirik revolves around customer demands, uses rich solution design experience to customize exclusive selection for customers, and at the same time provides scientific and reasonable price of mills to help talc mine projects create value.
Customers and friends of Motalcite Mine are welcome to visit Clirik, a manufacturer of talc grinders, to learn more about wonderful mill equipment at any time. Raymond mill, vertical mill production line equipment, ultra-fine mill and other equipment are ideal mills for non-mine projects, please call for details, contact: 008618001642498.