For the vertical mill, please see the professional explanation, it is recommended to collect
With the efficient development of modern grinding production lines, the new generation of grinding mills-vertical mills has shown significant advantages such as high efficiency, high output, cost reduction and noise reduction, and has become a decisive special grinding machine for the powder industry. At present, the vertical mill equipment is a favored grinding tool for the non-metallic mine, coal mine powder, industrial solid waste and other grinding markets.
Why was the

vertical mill

born?
For a long time, ball mills have become mainstream equipment in the powder industry, but with the progress and development of the industry, ball mills have gradually shown the inefficiencies, high investment, expensive configuration, bulky size, and difficulty in maintenance. The powder industry is gradually developing There is an urgent need for new, environmentally friendly and efficient powder mills to achieve large-scale production to meet the production needs of the powder industry.
In this situation,
vertical mill
equipment came into being. Clirik also seized the development opportunities of the times, innovated and reformed, and developed with great concentration. It launched a new generation of CLUM vertical mill equipment, which became the value of the powder field. Special environmental protection mill with equal strength.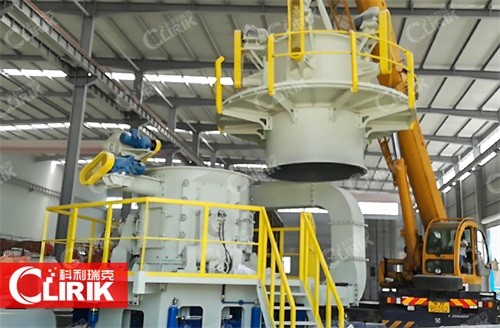 Where is the flash point of the

vertical mill

?
Clirik is a high-tech enterprise in the industry and a modern large-scale
vertical mill
equipment manufacturing base. Clirik's vertical mill equipment successfully assists many industries such as power, metallurgy, cement, chemical industry, non-metallic ore, etc. to create considerable profits and market value. Because of its excellent product flash point, it has become the mainstream equipment in the field of grinding.
1. Reliable performance: The new grinding roller sealing device has more reliable sealing performance, and the grinding roller limit device can effectively guarantee the violent movement caused by material breakage.
2. The single machine has a large production capacity and saves energy consumption. Compared with the ball mill, the energy consumption is 40-50% lower.
3. Clean and environmental protection: The whole system has low vibration, low noise, the whole system is sealed, and it operates under full negative pressure. It is a new technology of energy saving and consumption reduction.
4. Automated operation: PLC fully automatic control system, remote control, easy operation.
5. The quality of the finished product is good: the finished product has good particle shape, narrow particle size distribution, good fluidity, high whiteness and purity, which can enhance the powder market competitiveness.
6. Low civil engineering cost: less complete system equipment, compact structure layout, small footprint, 50% savings compared with ball mill, and can be arranged in the open air, low civil engineering cost.
7. Easy maintenance: the grinding roller can be turned out of the machine with a hydraulic device. There is a lot of space for replacing the roller sleeve lining plate and the grinding machine. The grinding roller and grinding disk lining plate are made of special materials, and the service life of the whole machine is longer.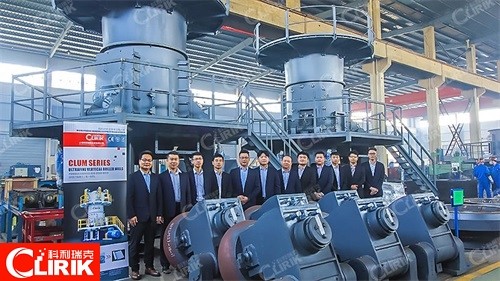 Meet one-stop grinding production needs
As a powerful mechanical equipment manufacturer, Clirik has a good reputation in the industry, has excellent R&D and manufacturing capabilities, and also follows the development trend of the times. It provides EPC turnkey services. It is an experienced and highly skilled solution supply of complete grinding equipment solutions. Quotient.
The revenue generation of every grinding project is inseparable from the robot's excellence in R&D and innovation. Clirik continues to uphold its original intention, innovate and research, and strive to explore, innovate for the powder industry, and create a brilliant future together!
Vertical mill

grinding case appreciation
Clirik's vertical mills, Raymond mills, ultra-fine mills, ultra-fine vertical mills and other equipment have a wealth of customer sites and grinding demonstration bases in many markets such as metallurgy, construction materials, industrial solid waste, and environmental protection. Come to understand and visit the details of the production line milling.
Along the way, Clirik's original intention has not changed. He has been conscientious on the road of R&D and manufacturing, down-to-earth, dedicated to fine grinding equipment, helping to create high-yield, cost-reducing, and energy-saving grinding production line solutions.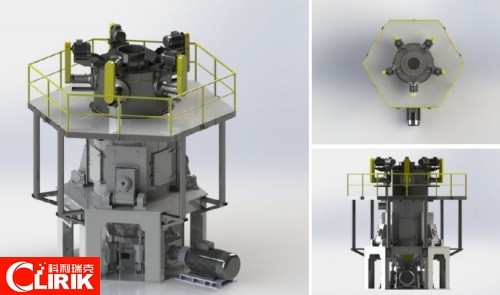 If you want to know the
Vertical mill
price or have any questions about Vertical mill, please do not hesitate to contact us.
Phone:

008613917147829/0086-21-20236178
Address:

No.19 Fuqing Rd, Pudong New Area, Shanghai201201,China.