Calcium carbonate mining machine companies
As a manufacturer of calcium carbonate mining machines, Clirik provides many types of

calcium carbonate grinding mills

. Among them, vertical mills are mills that realize large-scale milling, which help calcium carbonate powder, marble powder, limestone powder, and powder. Production demand in fields such as coal ash, slag, and talc. Vertical mill manufacturer Clirik provides tailor-made services for each project's production needs, formulates reasonable vertical mill prices, and helps efficient production.
Learn about

calcium carbonate mining machine manufacturer

Clirik
Clirik is a professional manufacturer of mill equipment. It mainly produces Raymond mill, vertical mill, ultrafine mill, ultrafine mill and other equipment. It focuses on product quality and after-sales service and is committed to various calcium carbonate. Development, design, manufacturing and sales of bulk equipment and complete powder production lines. At present, Clirik's calcium carbonate mills are very popular in China, and they are also exported to South America, Africa, Southeast Asia, South Africa, Europe and other countries .
Grinding calcium carbonate powder, the use of
ultra fine vertical roller mill
equipment can quickly increase production capacity and production efficiency. The mill quality is stable, reliable, cost-effective, high grinding efficiency, low energy consumption, and low comprehensive investment cost. It breaks through the production of ordinary mills. Low, high energy consumption, low maintenance cost of the powder bottleneck, has a strong adaptability to high humidity, dry materials, difficult to grind and easy to grind materials, the grinding field is very wide, the type of grinding is also very rich, Drying, grinding, grading, and conveying are integrated into one, which is widely used in coal, cement, slag, lime powder for desulfurization of power plants, non-metallic ore and other milling fields.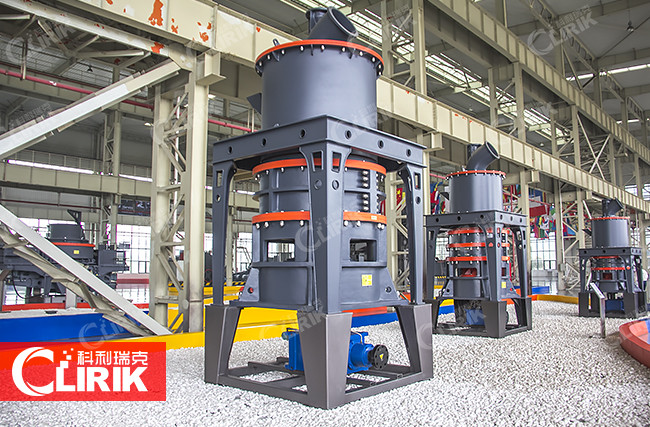 Clirik ore mill-CLUM vertical mill-milling equipment
[Into the grinding material particles]: 0-50mm
[Middle diameter of grinding disc]: 800-5600mm
[Moisture of grinding material]: <15%
[Product moisture]: ≤1-6%
[Production Capacity]: 5-700t / h
[Performance characteristics]: Set drying, grinding, classification, and transportation as one, high grinding efficiency, low power consumption, large feed granularity, easy adjustment of product fineness, simple equipment process, small footprint, low noise , Small dust, easy to use and maintain, low operating costs, low consumption of wear-resistant materials and other characteristics.
How much is the

ultra fine vertical calcium carbonate grinding mill
In fact, as a well-known mill manufacturer, Clirik provides targeted product services, such as grinding fineness, production capacity, and mill equipment installation area, all of which will affect the customization of the selection plan. For each grinding project, Clirik scientifically formulates the selection and configuration plan, formulates reasonable mill price, and creates benefits for calcium carbonate powder processing projects.