Carbon black manufacturing process and price,do you know?
For
carbon black grinding mill
, the efficiency of the new carbon black grinding mill equipment will increase faster. What manufacturers make carbon black grinding mills? Clirik is a professional manufacturer of mill equipment. In order to improve the production efficiency of carbon black projects and reduce energy consumption, Clirik's research and development team has innovatively manufactured a new type of vertical mill equipment to meet the needs of carbon black processing and production. The principle of the powder mill is scientific, and the selection plan and the price of the mill are tailored to the needs, helping the carbon black project create benefits.
1. Advantages and characteristics of
Carbon black grinding mill
Charcoal black, micro powder grinding mill can be said to be a new type of
carbon black grinding
mill

equipment. micro powder grinding mill is an energy-saving and environmentally friendly mill equipment. It integrates drying, grinding, classification, and transportation, which improves efficiency and reduces energy consumption. The single machine has a large production capacity and strong drying ability, which can realize drying and grinding while grinding. The customer does not need to purchase a separate dryer. Therefore, it is a high-efficiency, low-energy-consumption, environmentally-friendly and energy-saving milling machine.
HGM series micro powder grinding mill
breaks through the bottleneck of ordinary mill with low output, high energy consumption and low maintenance cost. It has a strong adaptability to high humidity, dry materials, difficult to grind and easy to grind materials. The grinding field is very extensive, and the types of grinding are also very rich. It is widely used in coal, cement, slag, lime powder for desulfurization of power plants, non-metallic ore and other milling fields.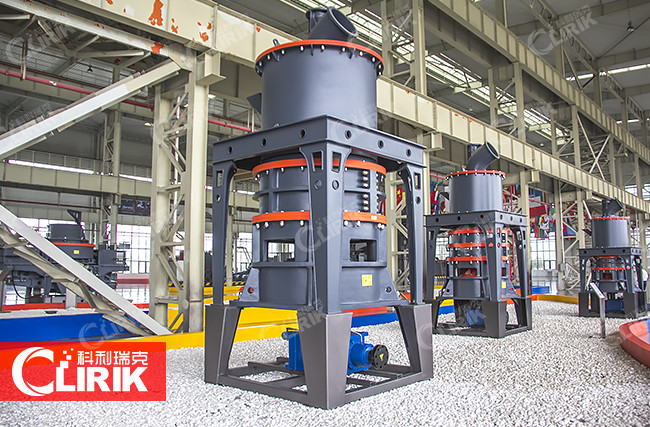 As a manufacturer, Clirik is dedicated to customers. Based on powder processing projects, it is recommended that customers use milling equipment with high cost performance, high efficiency and low energy consumption to further meet the production needs of powder projects. Clirik provides tailor-made services to develop The reasonable selection and configuration plan of the mill that meets the production needs of customers. The provided carbon black vertical mill is reasonably priced and cost-effective, helping the carbon black project to create greater benefits.
Carbon black powder, the new carbon black powder mill is very popular, Clirik provides high efficiency vertical mill equipment to further meet the carbon black project production needs, and Clirik carbon black vertical mill principle is scientific and combined with customer needs Tailor-made solutions and mill prices to help companies create economic and social benefits, please call the mill hotline for more details