Clirik stone powder making machine price, do you know?
Clirik can recommend different
powder making machine
equipment according to the production requirements of different fineness and capacity of ore powder. If ultra fine powder is needed,
ultra-fine grinding mill
is the first choice; in addition,
Raymond mill
It is a device for grinding fine powder; and the European version is a professional grinding machine that helps coarse powder increase productivity and value.
Powder making machine

for grinding 500 mesh stone powder
Grinding stone powder, Clirik has a wealth of solutions for machining lines, has created value for customers, grinding 500 mesh stone powder, Raymond mill can increase production capacity, has a number of patented technologies, and various performance indicators have been improved . It can be used to grind various non-metallic ore with Mohs hardness below 7 and humidity within 6%, such as dolomite, marble, barite, limestone, talc, bauxite, etc., customized according to customer needs The configuration scheme helps boost the efficiency and market value of mineral powder projects.
The Raymond mill equipment can effectively increase the unit output of a single device and reduce the energy consumption per unit of output. The new plum frame and longitudinal grinding roller device have a more advanced and reasonable structure, stable mechanical operation, and more reliable performance. The dust collection efficiency can be as high as 99% or more. The R-type mill with the same power can increase output by more than 40%, and the unit power consumption cost can be saved by more than 30%.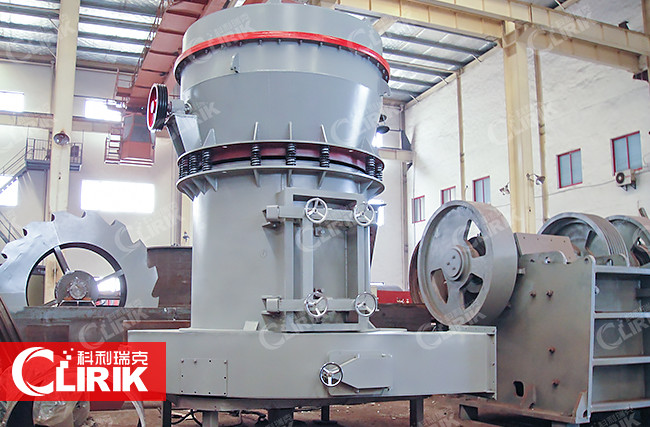 Clirik new environmentally-friendly mill-

YGM Raymond mill
[Grinding ring diameter]: 1000-1700mm
[Complete power]: 555-1732KW
[Production capacity]: 3-90t / h
[Finished product size]: 0.038-0.18mm
[Scope of application]: This grinding mill covers a number of patented technologies. It is a technological innovation based on the R-type mill. It is widely used in electric power, metallurgy, cement, chemicals, building materials, coatings, papermaking, rubber, medicine. , Food and other production and living areas.
[Performance advantage]: The grinding mill is a replacement of the traditional mill. Wide use, simple operation, convenient maintenance, stable performance, high cost performance, output is 30% -40% higher than traditional Raymond mill, it is economical and practical milling equipment.
[Applicable materials]: For various non-metallic mineral materials with Mohs hardness below 7 and humidity within 6%, it has high production and efficient grinding ability, such as talc, calcite, calcium carbonate, dolomite, potassium feldspar, bentonite , Kaolin, graphite, carbon, fluorite, brucite and other grinding effects are good.
How much is

powder making machine

?
How much does a
powder making machine
for grinding stone powder cost? How to make a selection plan and equipment price? As a manufacturer, Clirik is a more professional manufacturer of milling machines. According to the production requirements of the grinding degree, capacity, and equipment installation environment of stone powder projects, it has customized reasonable and scientific selection and configuration schemes to provide different mineral powder customers. The more professional Raymond mill price has won the favor and praise of more and more customers.
Millstone powder, Raymond mill equipment is more popular; the preparation of 400 mesh ore powder, the new Raymond mill equipment is ideal equipment, please call the hotline for more exciting information, contact information: 0086-18001642498, 0086-021 -20236178.