How much is a small ultra fine powder making machine stone?
Small ultra fine powder making machine stone is also called stone mill. How much is a small
ultra fine powder making machine stone? It is also necessary to determine what kind of mill to use according to what stone. Clirik's widely used stone mill is Raymond mill. Raymond mill is based on traditional Raymond mill and combined with the use of users for many years. A new Raymond mill developed.
Clirik New Mill:

YGM Raymond Mill
[Scope of application]: This mill is widely used in the production and life fields of electric power, metallurgy, cement, chemical industry, building materials, coatings, papermaking, rubber, medicine, food and so on.
[Performance advantage]: The mill is a replacement of the traditional mill. Wide use, simple operation, convenient maintenance, stable performance, high cost performance, output is 30% -40% higher than traditional Raymond mill, it is economical and practical milling equipment.
[Applicable materials]: For various non-metallic mineral materials with Mohs hardness below 7 and humidity within 6%, it has high production and efficient grinding ability, such as talc, calcite, calcium carbonate, dolomite, potassium feldspar, bentonite , Kaolin, graphite, carbon, fluorite, brucite and other grinding effects are good.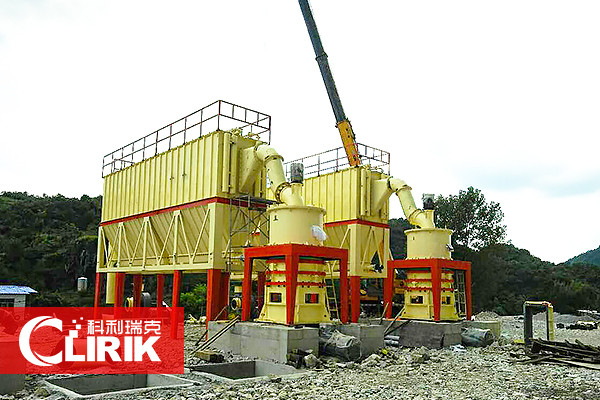 How much is a small

ultra fine powder making machine stone

?
The price of
Raymond mill
is customized according to the selection plan of the project. Only by knowing the selection and configuration plan of the equipment can the ideal mill price be comprehensively calculated. Before the sale, Clirik communicated and negotiated with customers, collected the grinding fineness, production capacity, equipment installation area, etc. required by the project, and then combined with its rich experience in solution production, designed an exclusive selection for the grinding project. Configuration plan, and then give a reasonable and scientific mill price.
Small stone mill can choose
Raymond mill
. How much is the Raymond mill? Please call us at
0086-13917147829
to send us your materials, fineness and output, and a professional sales manager will quote for you.