Ultrafine powder grinding mill step by step
Ultrafine powder grinding mill has become a commonly used powder product processing equipment in the new market. Classified in the mill series, it becomes an important part of it. High-energy equipment, preferential prices, considerate service, and comprehensive after-sales service have become the essence of Clirik's ultra-fine grinding production.
With the rapid development of China's economy, the role of ultra-fine grinding in engineering projects has become increasingly important. In line with the development trend of the low-carbon economy, the mill industry is actively developing in the direction of new energy-saving and environmental protection. This is the way to survive in a timely manner. The novel design, high grinding efficiency, energy saving, and innovation will greatly enhance the connotation of the equipment itself, so as to achieve step-by-step rise and increase the ranks.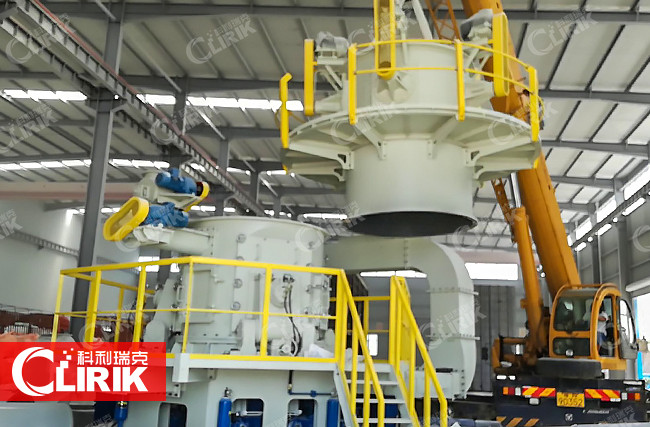 In order to solve the technical problems of low output and high energy consumption of industrial mills, Clirik absorbs European technology and combines years of mill design and manufacturing concepts and market requirements. After years of concentrated design and improvement, it has become a large-scale ultra-fine grinding mill. It integrates fine crushing, drying, grinding, powder selection and conveying. It has a small footprint, simple process, high grinding efficiency, low energy consumption, low noise, easy adjustment of product fineness, no dust pollution and convenient maintenance. Features.
In the large-scale grinding process, ultra-fine grinding mill completely meets the needs of customers, and the main technical and economic indicators reach the level. Widely used in large-scale material grinding and ultra-fine grinding of cement, chemical, water slag, slag, slag, coal, cement clinker, glass, quartz, limestone and other industries.
It is believed that with the continuous deepening of
ultra-fine grinding mill
equipment and technology application research, the gradual improvement of equipment design level, the continuous improvement of large-scale equipment processing capabilities, and the development and progress of China's wear-resistant materials science, the ultra-fine grinding technology and equipment are in a long During this period, there will still be great development in China, showing a new climate of sesame flowering and steadily increasing. It will continue to exert tremendous economic and social benefits.