Mineral powder grinding mill for grinding 600 mesh dolomite powder
Dolomite powder has high market application value. Grinding of ore powder requires the use of mill equipment. So, what kind of mill is suitable for grinding dolomite powder? If you mill 600 mesh dolomite powder, the ultra-fine grinding mill is a mill focused on the fine powder project, which can help create value for the dolomite powder project. Welcome to learn more about the Clirik ultra-fine mill equipment.
Understand the application value of

ultrafine grinding mill
The fine powder can be produced by using
ultrafine powder grinding mill
equipment. As a professional mill manufacturer, Clirik not only manufactures ultra-fine mill equipment, but also provides Raymond mill, vertical mill, ultra-fine vertical mill and other equipment. For different project needs, Clirik can A reasonable selection and configuration scheme is customized to provide peace of mind technical support and equipment supply for each project.
Clirik ultrafine powder processing equipment:

HGM series dolomite ultrafine grinding mill
[Into the grinding material particles]: ≤10mm
[Mill weight]: 17.5-70t
[Complete power]: 144-680KW
[Production capacity]: 1-22t / h
[Finished product size]: 0.04-0.005mm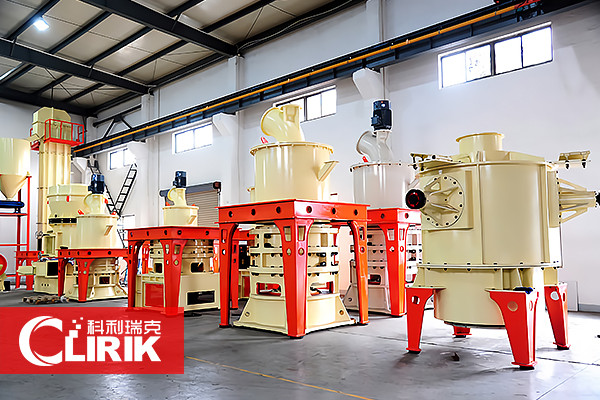 How much is the

superfine grinding mill

?
So, as a fine powder equipment, how much does an
ultra-fine grinding mill
equipment cost? The manufacturer Clirik provides tailor-made services for different customers, that is to say, the powder fineness, production capacity, equipment installation environment and other information of each project will have an important impact on the customization of the entire production line. Therefore, before sales, Clirik will customize a reasonable selection and configuration scheme for customers, while providing professional mill prices.
Grinding dolomite powder, Clirik milling machine manufacturer is experienced, is your ideal choice; grinding 600 mesh dolomite powder, please feel free to know the details of ultra-fine milling equipment, mill hotline:
008618001642498
.