4 Steps To Help You Understanding The Raymond Mill
In recent years, China's grinding equipment industry has developed rapidly. The module system for grinding mill development is reasonably mature and robust, which not only achieve simple operation in production, but also paid more attention to the diversification of equipment performance. In a word, the cost performance of grinding equipment has been greatly improved.
Today we will talk about
Raymond mill
which appeared earlier than vertical mill and ultrafine mill.
As common grinding equipment, Raymond mill has been favored by many users around the world with stable performance, low energy consumption and high efficiency. But for Raymond mill, what do we really know about it?
Next, I will introduce Raymond mill comprehensively from four aspects and hope that helps you understand it quickly.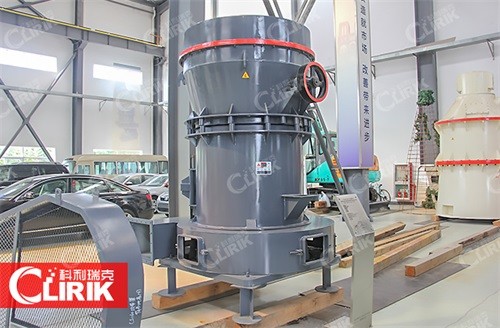 The Principles Of Raymond Mill
The operating principles of Raymond mill is: Materials enter into the hopper to be crushed by rollers. The rollers are going around the vertical axis and rotating itself at the same time. Due to the centrifugal force during rotation, the grinding roller swings outward to press the grinding ring to achieve the purpose of crushing materials.
In these years, there are many manufacturers who produced Raymond mill in China. There are also more and more models of Raymond mill like Hanging Roller Mill and Vertical Raymond Mill.
Raymond mill has characteristics with outstanding advantages, high applicability and high market share.
Application Range Of Raymond Mill
Raymond mill has been widely used in high-fine pulverization processing of non-flammable and non-explosive materials, such as quartz, talc, marble, limestone, dolomite, copper and iron, whose Mohs hardness is below grade 9.3 and humidity is below 6%. The output size of Raymond mill ranges from 60-325 mesh (0.125 mm -0.044 mm).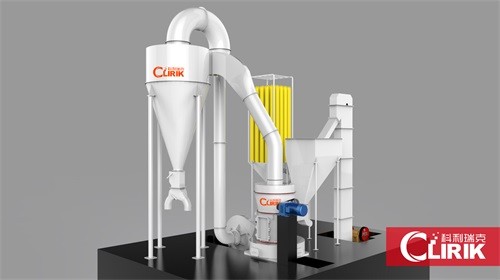 The Functions And Features Of Raymond Mill
Different grinding mills have their own advantages and performance. Generally, Raymond mill has these features.
(1)The structure of Raymond mill is vertical with less space and strong systematisms. It can be a separate production system no matter from raw materials processing or transportation, powder and final packaging.
(2)Compared to other grinding equipment, Raymond mill has high screening rate. The screen rate of finished product grinded by Raymond mill can reach more than 99% while others couldn't.
(3)Raymond mill adopts electromagnetic vibration feeder which is easy to adjust and maintain. In addition, it can help save electricity.
(4)The electric system adopts centralized control which can realize unmanned operation in production.
(5)The transmission device of main engine adopts airtight reducer, which is stable in transmission, reliable in operation and free from oil leakage.
(6)The main parts of Raymond mill adopts high quality material with fine craft and rigorous operation, ensuring the durability of whole system.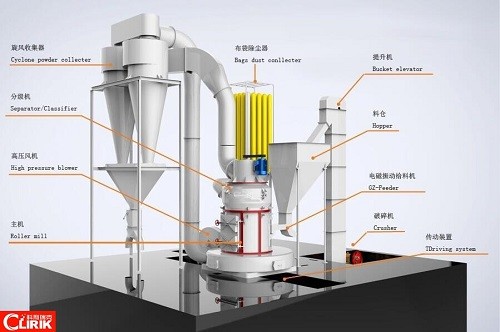 Problems With The Raymond Mill
In recent years, nonmetallic minerals have been widely used in ultrafine powder industry. For this, the downstream firms pay more and more attention to the quality on non-metallic mineral products, especially on product fineness. As we all know, some problems of traditional Raymond mill have been troubling mineral processing enterprises and equipment manufacturers.
These problems are mainly reflected in:
(1)Low fineness of finished products
The fineness of ordinary Raymond mill is generally below 500 meshes, which make these equipment can only occupy the low-end powder application market. From this aspect, it does not follow the trend of fine powder industry in China in the future.
(2)The malfunction rate of Raymond mill is high and other shortcomings like big noise, large power consumption and especially high pollution.
(3)Low efficiency
The separation effect of the collection system of Raymond mill is undesirability. A large amount of fine powder cannot be collected effectively, which causes the power waste in the repeated circulation.
(4)The air duct design of the main engine is unreasonable
Larger materials are often entered into the machine and gathered at the end of the cochlea box, which reduces the air volume and easily leads to plug machine, no powder or less powder.
In order to solve these questions and meet the needs of the market, many manufacturer of grinding mill have made a lot of improvements to traditional Raymond mill. Through the efforts of research personnel, these problems have been improved to a certain extent, now, the new type of Raymond mill began to occupy the market.