Is it expensive to invest in a limestone micro grinding mill?
Today we mainly introduce the limestone micro-grinding equipment that customers love. For grinding limestone powder, which manufacturer's mill is more professional and more efficient? The equipment manufacturer Clirik provides
limestone micro grinding mill
for grinding fine powder, which increases production and reduces consumption, and is favored and loved by new and old customers.
Introduction of

Limestone Micro grinding mill
For grinding limestone, the new type of
limestone micro grinding mill
equipment developed by Clirik is an ideal professional grinding machine. Among them, the limestone micro-grinding equipment can choose HGM ultra-fine ring roller mill and CLUM ultra-fine vertical grinding equipment to grind and process. The mills are all fine powder deep processing mill equipment, let's take a look at the main introduction.
Grinding powder application The grinder can be said to be a professional grinding processing equipment. The mill has comprehensive mechanical crushing properties such as roller compaction, milling, and impact. The equipment has high production capacity, low energy consumption, energy saving and consumption reduction, large crushing ratio, high energy utilization rate, and the fineness of the grinding can be between 325-2500 mesh. In the meantime, the forced turbine classification system is used to make the particle size more uniform and fine. The produced powder of different fineness can meet the market demand and enhance the market competitiveness of the enterprise.
CLUM

ultra fine vertical mill
Clirik ultra-fine vertical mill is selected for processing ultra-fine powder. The powder produced is uniform and fine, with high whiteness and purity, and the fineness is controllable and adjustable. It can produce 7-45μm powder. It is equipped with a secondary classification system. It can be as high as 3μm, which is a large, high-fine vertical mill favored by customers. Moreover, this mill breaks through the bottleneck of ultra-fine powder processing capacity and can further replace imported ultra-fine vertical mills. It is environmentally friendly, energy-saving, efficient and high-yielding, and is an ideal limestone micro-grinding equipment.
The two pulverizers introduced above are special equipment for grinding powder. Which type of pulverizer to choose needs to be scientifically selected based on the customer's requirements for grinding materials, fineness, and capacity. Clirik also wholeheartedly helps each customer customize a special selection and configuration plan, and select the mill equipment suitable for the project.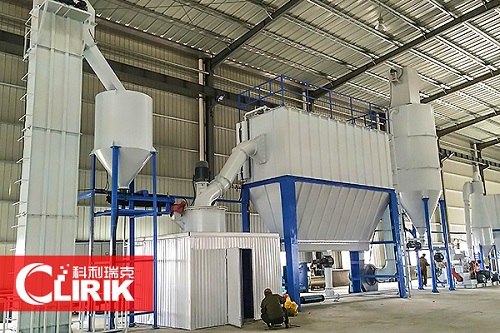 How much does the

limestone micro grinding mill

cost?
Many customers will ask about the quotation of
limestone micro grinding mill
. As a professional manufacturer, Clirik will scientifically match the selection and configuration plan based on the needs of customers. Therefore, the material, powder fineness, and capacity requirements of each project will affect the entire selection. Type scheme configuration. Clirik's selection plan team communicates with customers before sales to understand the project's grinding needs at any time, and provide professional mill equipment selection and selection plan configuration, so as to formulate equipment quotations that meet customer needs.
For grinding fine limestone powder, you are welcome to choose professional limestone fine powder grinding equipment. Clirik manufacturers provide professional ore mill equipment, and tailor-designed selection schemes, welcome to call for details of equipment such as ultrafine mills, ultrafine vertical mills, and Raymond mills.
If you want to know the micro grinding mill price or have any questions about micro grinding mill, please do not hesitate to contact us.
Phone:
008613917147829/0086-21-20236178
E-mail: info@clirik.com

Address: No.19 Fuqing Rd, Pudong New Area, Shanghai201201,China.