Brief introduction of the fine grinding process of 1000 mesh calcium carbonate powder grinding mill
Grinding calcium carbonate powder, Clirik has professional calcium carbonate powder grinder equipment to assist processing and production. Which type of mill can be used to grind calcium carbonate powder of 1000 mesh? The professional calcium carbonate powder grinding mill equipment equipped by the manufacturer Clirik saves energy and reduces consumption, has a scientific process, and has high milling efficiency. It is a deep processing mill equipment for mineral powder that helps increase production.
Micro powder grinding mill

for grinding 1000 mesh calcium powder

What equipment can grind 1000 mesh calcium carbonate powder? To grind fine powder, of course, special fine powder deep processing mill equipment is needed to achieve professional grinding processing. The new generation of

micro powder grinding mill

equipment developed by Clirik with great concentration is a fine powder deep processing mill that meets the needs of market development. Due to its characteristics of energy saving, noise reduction, high yield, and excellent environmental protection effect, it is popular with calcium carbonate, marble, limestone, and talc. , Barite and other industries new and old customers and friends support and favor.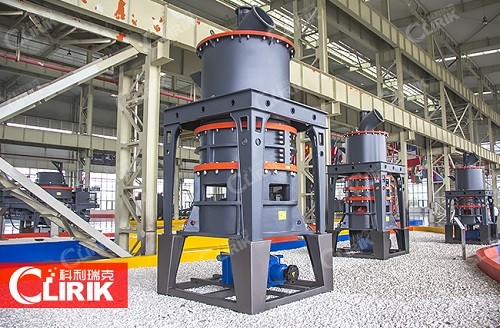 First look at the advantages of
Micro powder grinding mills
The deep processing equipment of the fine grinding machine has comprehensive mechanical crushing performance such as rolling, grinding, impact, etc., which can help the fineness of the powder to be between 325-2500 mesh, and the process flow is scientific, the grinding efficiency is high, and the classification accuracy is fine. The crushing ratio is large, the energy utilization rate is high, and the grinding wheel and grinding ring of the mill are made of special wear-resistant steel, which has a longer service life. The main machine base adopts an integral casting structure to ensure structural strength and better shock absorption performance.
Clirik mine mill equipment-HGM
Micro powder grinding mill
*Weight*: 17.5-70t
*Production capacity*: 1-22t/h
*Finished product size*: 5-45μm
*Application areas*: Widely used in production and life fields such as papermaking, coatings, plastics, rubber, ink, pigments, building materials, medicine, food, etc.
*Practical materials*: It has high-yield and efficient grinding ability for various non-metallic mineral materials with Mohs hardness below 7 and humidity within 6%, such as talc, calcite, calcium carbonate, dolomite, potash feldspar, and bentonite , Kaolin, graphite, carbon and other non-minerals have good grinding effect.
Introduction to the process flow of
Micro powder grinding mill
The process flow of the fine mill equipment mainly includes several steps such as crushing, grinding, grading, and powder collection. The complete equipment system is mainly composed of the host, feeder, classifier, blower, pipeline device, storage hopper, electronic control system, Collection system and other components.
Crushing: The material is crushed into materials less than 10mm by the jaw crusher;
Grinding: The material is sent into the main machine cavity for grinding, and the grinding and grinding effect is achieved due to the rolling of the grinding roller;
Classification: The ground powder falls on the chassis due to gravity, and is blown to the classifier above the host for classification under the airflow of the blower;
Powder collection: Those who are too coarse will still fall into the main engine for regrind, and those who meet the specifications will flow into the pulse dust collector with the wind, and after collection, they will be discharged through the discharge valve to be the finished product.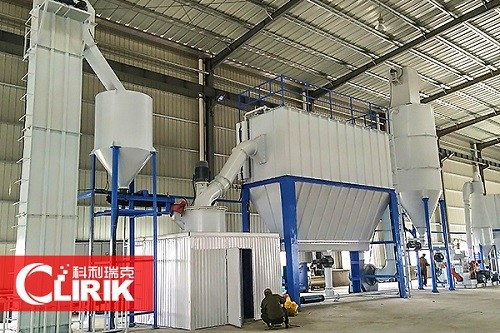 Is such a
calcium carbonate powder grinding mill

expensive?

Many customers have come to inquire about how much calcium carbonate powder grinding mill is sold for. We have many types of milling equipment. Which type of mill is used to grind calcium carbonate powder also needs to be combined with the specific customer Grinding needs to choose. Grinding coarse powder, grinding fine powder, grinding high productivity, grinding general productivity, etc. all need to be equipped with professional selection programs in order to produce scientifically and create value. Clirik is customer-centric, understands the grinding fineness, capacity, equipment installation area and other information before sales, customizes a reasonable and scientific selection and configuration plan, so as to obtain a more ideal equipment quotation.




Welcome new and old customers and friends of the calcium carbonate powder grinding project to come to the factory at any time to learn about the details of the calcium carbonate powder mill equipment. For the 1000 calcium carbonate grinding project, the choice of new environmentally friendly ultra-fine mill equipment can help increase production, realize the value of environmentally friendly production and efficient income generation.




If you want to know the calcium carbonate powder grinding mill price or have any questions about calcium carbonate powder grinding mill, please do not hesitate to contact us.




Phone:

008613917147829/0086-21-20236178




E-mail: info@clirik.com




Address: No.19 Fuqing Rd, Pudong New Area, Shanghai201201,China.