Are manganese ore equipment vertical mills expensive to sell? Is the production capacity large?
For grinding manganese ore powder, what manufacturer has professional manganese ore equipment to sell? The mill manufacturer Clirik provides professional vertical mill equipment to help increase the production of manganese ore powder project. The vertical mill equipment is energy-saving and consumption-reducing pulverizer equipment, with large capacity, high efficiency, good powder fineness, and excellent particle size. Welcome to the factory to learn about equipment selection plans and product quotation details.
Is there any case on-site visit to Grinding Manganese Mine?
Clirik has a wealth of manganese ore milling cases. Customers and friends who want to know the operating conditions of manganese ore vertical mills are welcome to visit and inspect the factory at any time. The vertical mill equipment used for grinding manganese ore powder has higher grinding efficiency and greater production capacity. It integrates crushing, grinding, grading, and powder collection. It breaks through the disadvantages of traditional mills and focuses on grinding coal. , Cement, slag, non-metallic ore and other powder making fields, satisfying high-humidity materials, hard-to-grind materials, easy-to-grind materials, dry materials, etc., are loved by the industry.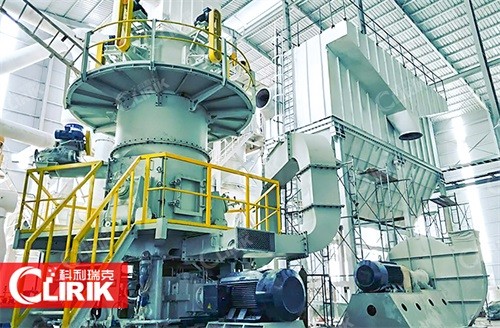 Clirik mineral powder mill-
CLUM vertical mill

-grinding equipment

[Finished product size]: 22-180μm




[Production capacity]: 5-700t/h




[Grinding field]: Aiming at various non-metallic mineral materials with Mohs hardness below 7 and humidity within 6%, this mill is widely used in electric power, metallurgy, cement, chemical industry, rubber, coatings, inks, food , Medicine and other production fields.




[Performance characteristics]: Integrate drying, grinding, grading, and conveying, with high grinding efficiency, low power consumption, large feed size, easy adjustment of product fineness, simple equipment process, small footprint, low noise , Low dust, easy to use and maintain, low operating cost, low consumption of wear-resistant materials, etc.



Are the vertical mills for manganese ore equipment expensive?
Many new and old customers and friends will inquire about whether our equipment is expensive. In fact, as a manufacturer, we have always paid great attention to customer needs, market-oriented, and developed high-end environmentally friendly ore mills to meet the grinding needs of different finenesses and capacities. How much is a vertical mill for grinding manganese ore? To understand these issues, you need to master the project's grinding fineness, capacity, and where the equipment is installed. Only by understanding these requirements can we customize a reasonable selection and configuration plan and provide a more scientific equipment quotation.
If there is a manganese ore processing project, you are always welcome to visit the factory and learn about the professional manufacturer Clirik and the new vertical mill equipment developed by it. The manganese ore equipment provided by Clirik has a high production rate, good fineness, and a long service life of the whole machine. Welcome to the factory to communicate and get the details of the selection quotation.
If you want to know the
vertical mill
price or have any questions about
vertical mill, please do not hesitate to contact us.
Phone:
008613917147829/0086-21-20236178
E-mail: info@clirik.com
Address: No.19 Fuqing Rd, Pudong New Area, Shanghai201201,China.