Vertical Roller Mill Slag Powder Processing Flow
How is the slag grinding process? Slag is an industrial waste eliminated in the iron making process. Its reasonable utilization can be used for the following purposes:
1. As a raw material to produce Portland slag cement, granulated blast furnace slag is mixed with Portland cement clinker, and 3~5% gypsum is added to mix and grind to make Portland slag cement, which can be better used in water projects , Seaport and underground engineering, etc.
2.It can be used to produce slag bricks and wet-rolled slag concrete products.
3. Put the water slag and activator (cement, lime and gypsum) on the wheel mill and add water to make mortar, then mix with coarse aggregate to form wet-rolled slag concrete.
4. It can be used to prepare slag crushed stone concrete, which is widely used in road engineering and railway engineering.
5. Application of expanded slag and expanded beads Expanded slag is mainly used as lightweight aggregate to make lightweight concrete.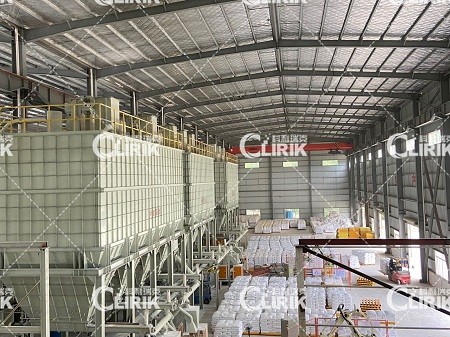 The slag grinding process is simple and easy to operate, mainly divided into four process flows.
1. Raw material drying According to the moisture content of the raw materials and the moisture content requirements of the finished product, the slag is used to remove the moisture for the higher moisture materials. The materials with low moisture can be dried by the hot blast stove, through the hot blast stove side grinding and drying, reducing drying Machine equipment investment cost.
2. Milling stage The dried slag material is sent to the raw material hopper through the elevator, and then sent to the grinding chamber of the mill evenly and quantitatively by the conveying feeder for grinding.
3. Extension grinding The materials are classified by the classification system, and the unqualified powders are classified by the classifier and then returned to the host for re-grinding.
4. Finished product collection The powder that meets the fineness is separated and collected in the dust collector through the pipeline through the airflow. The collected product powder is sent to the finished product silo through the discharge port by the conveying device, and then uniformly loaded by the powder tanker.