Responsible Gypsum Grinding Mill Manufacturer in China
What's HGM Gypsum Grinding Mill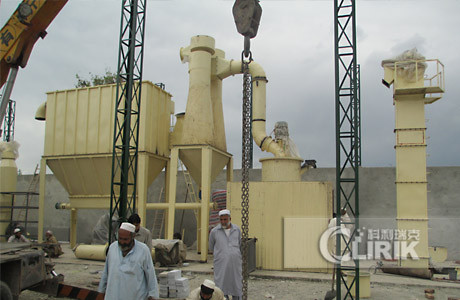 Brand: Clirik
Model: HGM80/HGM90/HGM100/HGM125/HGM1680
Feeding Size: 10-25mm
Output Size: 300-2500 mesh
Capacity: according to different powder fineness processing, capacity will in the range of 1-45 t/h
Application: mining, chemical, construction, food, plastic materials, filler materials and other many areas
Minerals Application: calcium carbonate, limestone, dolomite, carbon black, barite, mica, kaolin, fluorite, marble and so on
Mainly Wear Parts: grinding ring, grinding roller...
Gypsum Grinding Mill Manufacturer
Shanghai Clirik designs and manufactures a comprehensive line of grinding equipment as mills, classifiers, and related accessories for both wet and dry grinding systems.
We offer a complete gypsum grinding mill spectrum of engineering services, including testing, process design, installation, commissioning, start-up, maintenance and continuous lifetime product support services.
For best gypsum grinding, Clirik supplies gypsum grinding mill for you. At present, Clirik had started gypsum grinding mill powder making project in Pakistan, USA, Canada, Iran, Spain, UK, France, India. These gypsum mines deposits go through crushing, grinding process to make gypsum into powder. Clirik can design gypsum powder production process with different grinding mill.
Whats Other Gypsum Grinding Mill for Gypsum Powder Making?
Now, we said about the gypsum grinding mill is aim at HGM ultra fine grinding mill, beside this, we also can supply the gypsum Raymond mill, gypsum vertical roller mill, gypsum ball mill, gypsum hammer mill and so on, all of these grinding mill can be used in coarse and fine gypsum powder making. No matter what kind of gypsum grinding mill you are searching for, you are welcome to contact us for details.