Bentonite European version Coarse Powder Mill program
Bentonite European version of the
coarse powder mill
selection program has a high applicability to conquer the bentonite powder manufacturers boss, for bentonite plants, bentonite powder fineness is suitable for the market situation and production needs, the development of bentonite European version the coarse powder mill scheme or the bentonite micro powder grinding mill is more scientific and reasonable in price, and is a new type of micro grinding equipment that enhances the use value of bentonite.
Ultra-fine grinding machine promotes healthy development of bentonite industry
Bentonite
European version coarse powder mill
is a superfine crushing fine grinding equipment produced by Clirik for bentonite, calcite, limestone and other industries. The fineness of the product can be adjusted to produce 80-600 mesh high-quality powder with large crushing ratio. The energy utilization rate is high, the forced turbine grading system is adopted, the granularity is uniform and fine, and the finished products with different fineness can better adapt to the production needs of different industries, which is an ideal choice to meet the healthy development of the industry.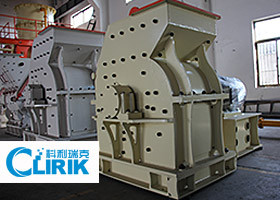 The bentonite European version of
coarse powder mill
has comprehensive mechanical pulverization performances such as rolling, grinding and impact. It is a new equipment for energy saving and consumption reduction in the field of fine powder processing. According to the actual production needs of each customer, we can send a professional team to scientific planning and make reasonable. Site selection, formulate a reasonable and scientific layout, push the customer to select the reference, help each customer to make the best use of it, and play a greater role. The price of the bentonite superfine mill is more suitable for each customer site. The actual demand is ideal for your processing projects to achieve greater value.
As a professional fine powder equipment for bentonite mill, Clirik can tailor a reasonable bentonite European version of the
coarse powder mill
selection program for each on-site customer's production needs, and the price of the
micro powder grinding mill
is fair and reasonable. It is an ideal choice to meet the actual needs of each customer. Welcome to call us for more detailed content and quotation.