Home
>
News
>
Industry News
>
One minute to understand the equipment for producing calcium hydroxide powder
One minute to understand the equipment for producing calcium hydroxide powder
With the vigorous development of the calcium hydroxide powder market, the equipment for producing calcium hydroxide powder has also been favored by the market and customers. Which manufacturer provides environmentally friendly calcium hydroxide powder production equipment? Clirik has rich experience in mechanical equipment manufacturing and scheme making, and can provide scientific and reasonable selection schemes and product quotations to produce high-quality calcium hydroxide powder for the industry.
Application of

calcium hydroxide powder
Calcium hydroxide is a white powdery solid. It has a wide range of uses. It can be mixed with hydrated lime and sand to build bricks, plaster the walls with lime mortar, and use Bordeaux solution with bactericidal effect as a pesticide in agriculture with lime milk and copper sulfate solution. . Change the acidity and alkalinity of the soil: Add an appropriate amount of slaked lime to the soil to neutralize the acidity, improve the acidic soil, and facilitate the survival of crops. Sodium hydroxide for food additives and bleaching powder.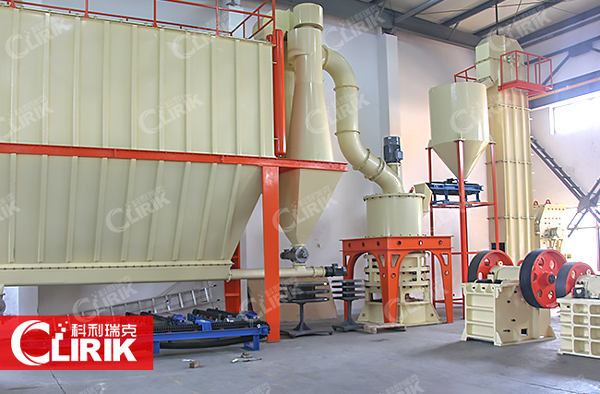 Equipment for producing

calcium hydroxide powder
What equipment can be used to achieve efficient grinding of calcium hydroxide powder? Clirik is an experienced manufacturer, devotes itself to the development of a new type of
calcium hydroxide powder production equipment
that is environmentally friendly, efficient in grinding, and increases production and efficiency, becoming an ideal equipment to help generate revenue for calcium hydroxide powder projects.
For grinding calcium hydroxide powder, please feel free to know the equipment of calcium hydroxide powder produced by well-known enterprise Clirik. Clirik has rich experience in the production of mechanical equipment and solutions. The equipment is highly productive and efficient, environmentally friendly and noise-reduced. Welcome to call us for details. Contact:
008618001642498
.
Address:

No.19, Fuqing Rd, Pudong New Area, Shanghai, China.